About
With great attention to quality and design, Sons of Henrey is committed to offering its customers a shoe of timeless elegance.
What started in 2016 as the desire to create something of our own, quickly became an obsession. An obsession for finding the best suppliers, the finest materials and reliable European factories, willing to work with us on small, specialised collections. Our aim was to incorporate as many details as possible from traditional shoemaking, in a Goodyear welted shoe that not only looks good, but will also age well, at a price that is accessible to many.

TIMELESS AND ELEGANT DESIGN
We started with the design of our own lasts, and through numerous pattern iterations, changes to production and implementing different finishing techniques, this led to the first collection of Sons of Henrey footwear. The aesthetic of the brand is contemporary, while the quality is assured by the traditional Goodyear welted manufacturing method.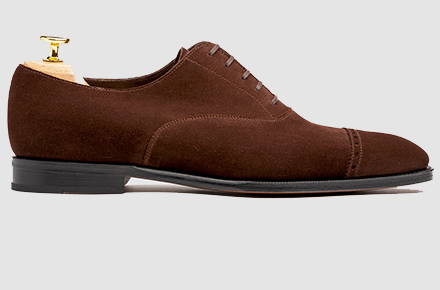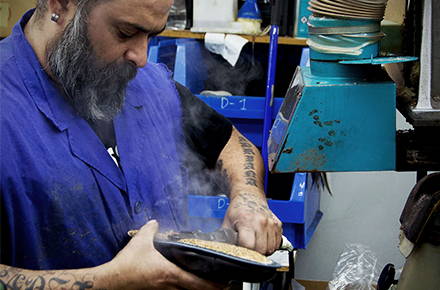 By closely working together with each of the suppliers and factories, we are able to guarantee the highest value for the consumer from beginning to end. From he suppleness of the leather to the lustre of the finish, Sons of Henrey offers footwear of a quality that has to be experienced to be understood.
Every detail has been carefully considered. From the size of the holes punched along the toecap, the shape and size of the gimping and our own designed fudge wheel, the design can only be considered as finished when these details come together perfectly.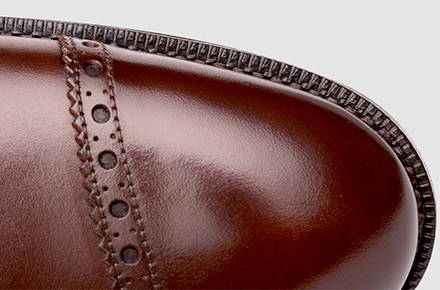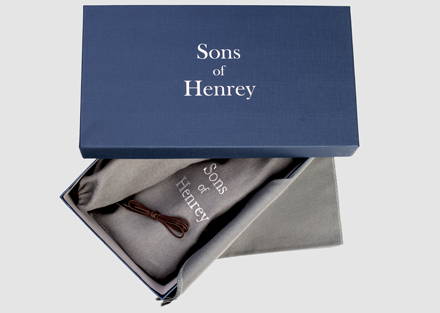 By selling directly to the consumer, we are able to keep Sons of Henrey footwear affordable. However, we still strive to offer the same sense of uniqueness and excitement that is experienced when purchasing offline, and are dedicated to providing impeccable customer service. Complimentary shipping, quick delivery and a great unboxing experience are just some of the things we strive for every day.